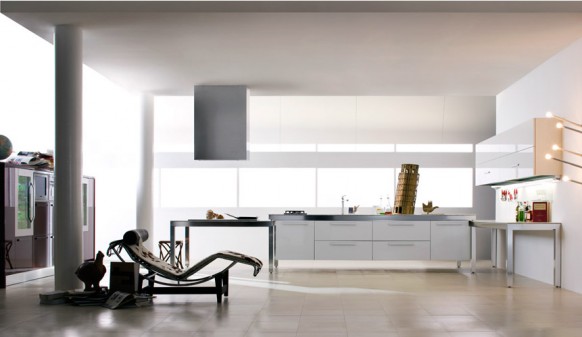 I think we will call this the kitchen with the LC4 Chaise Lounge!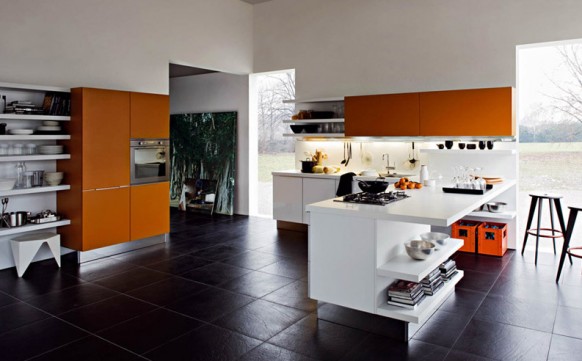 Are we EVER going to get a kitchen with a view like that?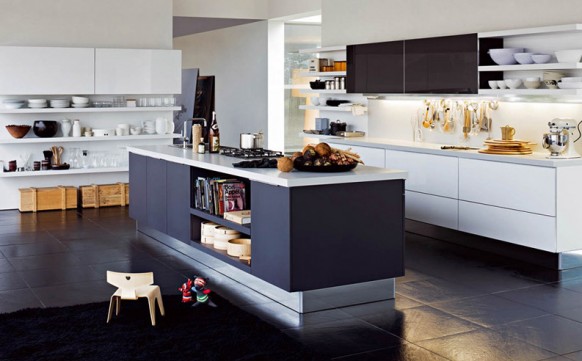 Some fun thrown in on this one!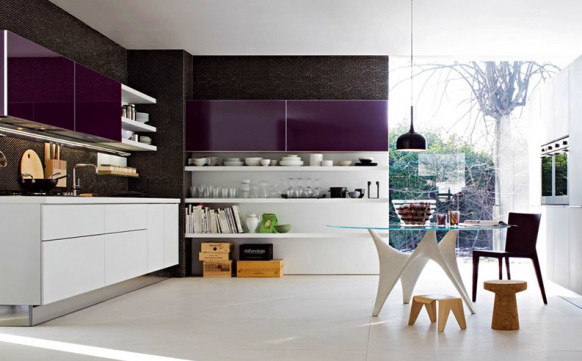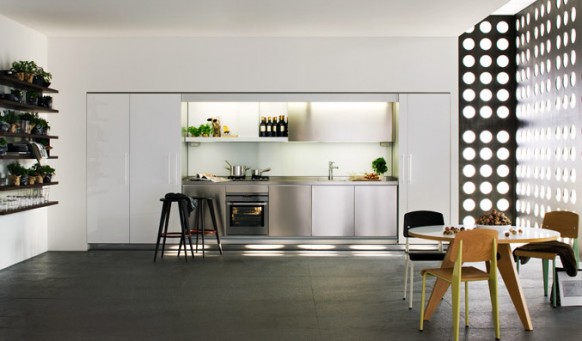 This kitchen would work nicely in a studio apartment and brings in modern elements with stainless steel and concealing sliding doors.